Welcome to Intermountain Recovery
Our Repo service will locate your automobile, truck, motorcycle, trailer, campers, boats and more.
We offer you affordable and dependable repossession services. The longer you wait, the less chance you will have at locating and repossessing.

COLLATERAL RECOVERY
Automobiles, Trucks, Motorcycles, Motor homes, Trailer Campers, Boats, etc...
STATUS REPORTS
All accounts are updated at least weekly so you can know where you stand. We won't keep you wondering
PICTURES & CONDITION REPORTS
Condition reports are included in our fees, and pictures are available upon request.
Fully Fenced 24Hr Video Surveillance Lot.
We have a state of the art surveillance system installed for our clients assets.

- Licensed, Insured & Bonded
- Class A Insurance
- Repossession, Transport/Delivery
- Servicing the Treasure Valley, Boise, Meridian, Nampa, Caldwell, & Surrounding Areas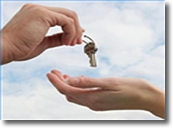 Click Here To Start Your Recovery
Intermountain Recovery
Boise, Idaho 83713
Phone: 208-557-3761
Fax: 208-473-2175