Welcome to Intermountain Recovery

Call your finance company they will be able to answer any questions regarding your recently repossessed vehicle.
The finance company to whom holds the lien on your vehicle.
You'll first need to contact the finance company that holds the lien on your vehicle. They will give you further instructions about recovering your vehicle or personal property if any was in the vehicle upon the time of recovery.
Due to the security we keep with all recovered vehicles, it is not published
Yes, our locked and secure storage yard implores state of the art video surveillance along with other security measures to insure that your vehicle and property are secure.
It is EXTREMELY important that you adhere to these instructions as to not cause yourself any unnecessary inconvenience.
First, after you have contacted your finance company; arrangements have been made between yourself and them, they will contact us giving us permission to release the vehicle back to you.
Second, if we are to release the vehicle back to you; It is imperative that you call to make an appointment for pickup. Again, all vehicles to be released back to their owner are done by appointment only!!!
You must first call to set up an appointment to pickup your vehicle. At which time you will be instructed as to what credentials you must bring with you to recover your vehicle or personal property. Without them neither will be released and will only add to your being inconvenienced. Please follow as instructed.
- Licensed, Insured & Bonded
- Class A Insurance
- Repossession, Transport/Delivery
- Servicing the Treasure Valley, Boise, Meridian, Nampa, Caldwell, & Surrounding Areas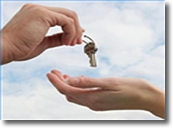 Click Here To Start Your Recovery
Intermountain Recovery
Boise, Idaho 83713
Phone: 208-557-3761
Fax: 208-473-2175